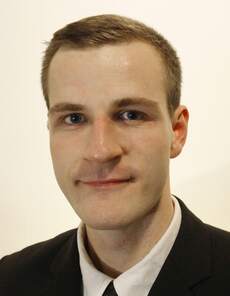 M.Sc. Sebastian Lutz
Field of Research
Validation of driver assistance systems and automated driving functions
Teaching / Competence
Study / diploma / bachelor / master theses
Available bachelor- and master-theses can be found here.
Publications
2018
Potential in customer-specific manual transmission development through the use of neural networks
.
Wolter, K.; Ruoff, S.; Lutz, S.; Bause, K.; Ott, S.
2018. 12th International Conference & Expo: Automotive Transmissions, HEV and EV Drives (CTI Symposium USA 2018), May 14-17, 2018, Novi, MI
2017
Validation environment for function development and coverage of ADAS in the car development process
.
Albers, A.; Lutz, S.; Behrendt, M.; Düser, T.; Hettel, R.
2017. 17. Internationales Stuttgarter Symposium : Automobil- und Motorentechnik, Stuttgart, 14.-15. März 2017. Ed.: M. Bargende, 311–322, Springer Vieweg, Wiesbaden.
doi:/10.1007/978-3-658-16988-6_87