The International Research Training Group is entering the next round
The German Research Foundation (DFG) has extendes the funding period for the International Research Training Group GRK 2078 "Integrated Development of Continuously Discontinuously Long-Fiber Reinforced Polymer Structures". This will sustainably strengthen the competence in the field of methodical material development and the research field of lightweight design at IPEK. The holistic design of this material class is still open and is now being developed by IPEK, especially in the areas of bead optimization and from the perspective of an integrated product development process. The IPEK research work will contribute to advancing the targeted use of this material class in industrial applications.
The project supports the scientific networking within KIT as well as the international networking between KIT and other universities in Canada. In the current generation, 14 doctoral researchers, 1 postdoctoral researcher and 15 professors are involved within KIT and cooperate with six Canadian universities.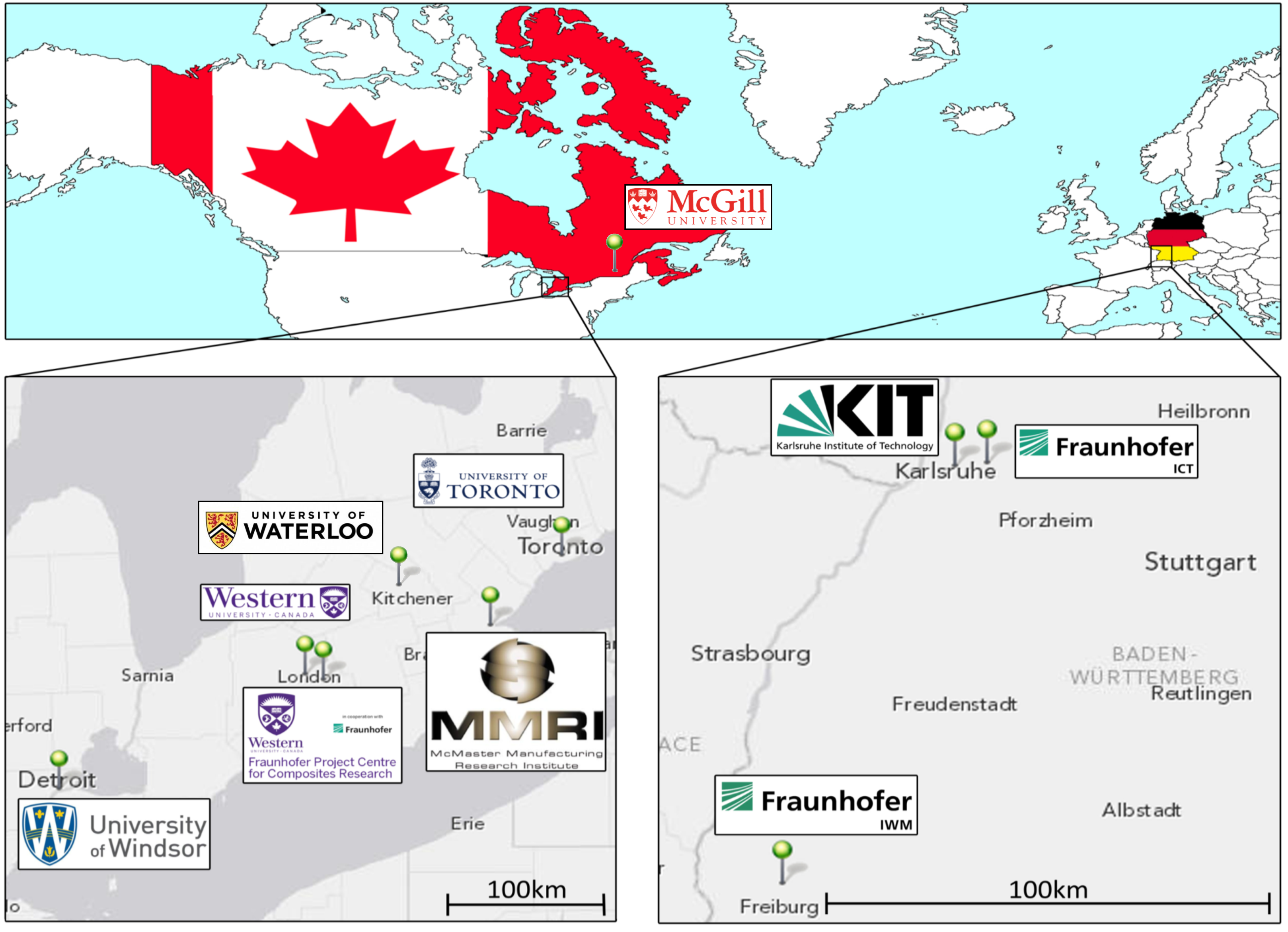 The International research project deals with the development of CoDiCoFRP, i.e. continuous discontinuous long fiber-reinforced polymer structures. This material class offers considerable potential for energy savings due to the high specific stiffness and strength of the material, with a wide range of design options in various technical applications, e.g. in vehicle construction.
These CoDiCoFRP structures combine the design flexibility of discontinuous and the high stiffness and strength of continuous fiber-reinforced polymers.

However proven concepts for the production, modelling and dimensioning of CoDiCoFRP are still lacking. Therfore, the main goal of the International Research Training Group (IRTG) is to train young engineers for the development of innovative lightweight design technologies and to develop robust integrated engineering strategies. Due to this lack of understanding, there is a considerable need for interdisciplinariy research. This demand is paramount in an interdisciplinary understanding of the corresponding process and material technologies as well as the necessary simulation and product development methods. To achieve this, the research areas of technology, characterization, design and simulation must work together successfully.