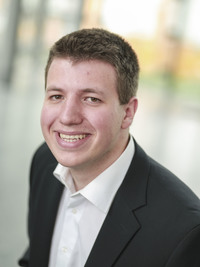 M.Sc. Sebastian Helmstetter
M.Sc. Sebastian Helmstetter
Field of Research
User-centered product developement
User-centered Design
Usability
Research Focus
Development of test environments for objective recording of the suitability / usability of power tools
Development of test environments for objective recording of the suitability / usability of power tools
Development of methods for the objective acquisition of subjective customer perception for the identification of innovation potential
Bachelor- / Mastertheses
Available bachelor- and master-theses can be found here.
Publications
An overview of the publications can be found at ResearchGate
Publications
2021
An Objective Rating Approach for Vibration Discomfort Evaluation in Power Tool Ergonomics – Examination of Higher Frequency Components
.
Zimprich, S.; Germann, R.; Helmstetter, S.; Saurbier, S.; Matthiesen, S.
2021. Human Interaction, Emerging Technologies and Future Applications III : Proceedings of the 3rd International Conference on Human Interaction and Emerging Technologies: Future Applications (IHIET 2020), August 27-29, 2020, Paris, France. Ed.: T. Ahram, 84–90, Springer International Publishing.
doi:10.1007/978-3-030-55307-4_13