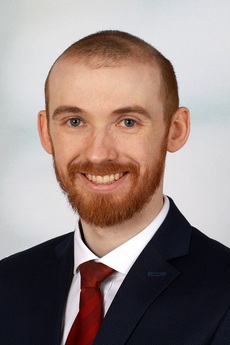 Patrick Haberkern, M.Sc.
Forschungsgebiete
Sickenoptimierung: Gezielte Erhöhung der Steifigkeit durch unidirektional-faserverstärkte Kunststoffe
Lehre
Mechanical Design II CAD
Mechanical Design III CAD
Bachelor- und Masterarbeiten
Aktuelle Bachelor- und Masterarbeiten finden Sie hier.
Publikationen
2021
Load-specific variant generation of bead cross sections in sheet metal components by unidirectional carbon fibre reinforcement
Ott, M.; Haberkern, P.; Gruber, M.; Hartmann, C.; Risch, T.; Wunderling, C.; Albers, A.; Volk, W.
2021. IOP conference series / Materials science and engineering, 1157 (1), Art.-Nr.: 012093.
doi:10.1088/1757-899X/1157/1/012093